Case Study
Firearm, Aerospace Job Shop Finds the Perfect Fit with KIWAs and RoboDrills
Request
Information
---
Problem
Unloading/loading times were also hindering production, and the shop had limited floor space. Founder and president Gerald Renaud needed a compact, flexible machine that could reduce unloading/loading times.
Solution
Gerald installed a used KIWA KH-41, a slim horizontal machine with a 2-pallet automatic pallet changer to cut down on loading/unloading times. Soon, he worked with Methods Machine Tools to purchase several KIWA KH-4100s, a new and improved version of the KH-41.
---
Results
B&R was able to add more than 12 KIWA machines to his shop floor thanks to the machine's compact design
The automatic tool changer, equipped with 60 tools,  allowed B&R to rough multiple workpieces in tandem, while finishing products on the same type of machine.
Increased runtime
Lowered loading/unloading time

Gerald Renaud is used to working in small spaces.
He founded B&R Machine Inc. in a garage with his former partner, Steve Beals. The two worked elbow-to-elbow with their first employees crafting high-quality components in the mid-1980s. Floor space is still a priority even though the B&R has grown significantly – now housing close to 100 employees in its recently renovated Ludlow, MA, manufacturing plants. When he began looking for a new CNC machine in the mid-2000s, he needed a flexible machine tool with a small footprint.
Renaud, the "R" in B&R, needed to squeeze every inch of productivity from a new CNC machine. That meant he needed to scrutinize different machine dimensions and find a machine that would reduce loading/unloading times.
"We needed to expand our capacity, and we needed to do it with a pallet-changing machine because some of our parts have a considerable amount of loading time," Renaud, the founder and president of B&R, said. The job shop primarily manufactures parts for the firearms market, in addition to components for the aerospace and communications industries.
His search for the right fit began and ended with a KIWA machine tool. The benefits of KIWA's compact design, pallet changer, and rotating B-axis were immediate.
"The spindle never stops, you're constantly in the cut because you have a separate loading station."
Renaud purchased his first used KIWA KH41 in 2007, and B&R was able to reap the benefits immediately.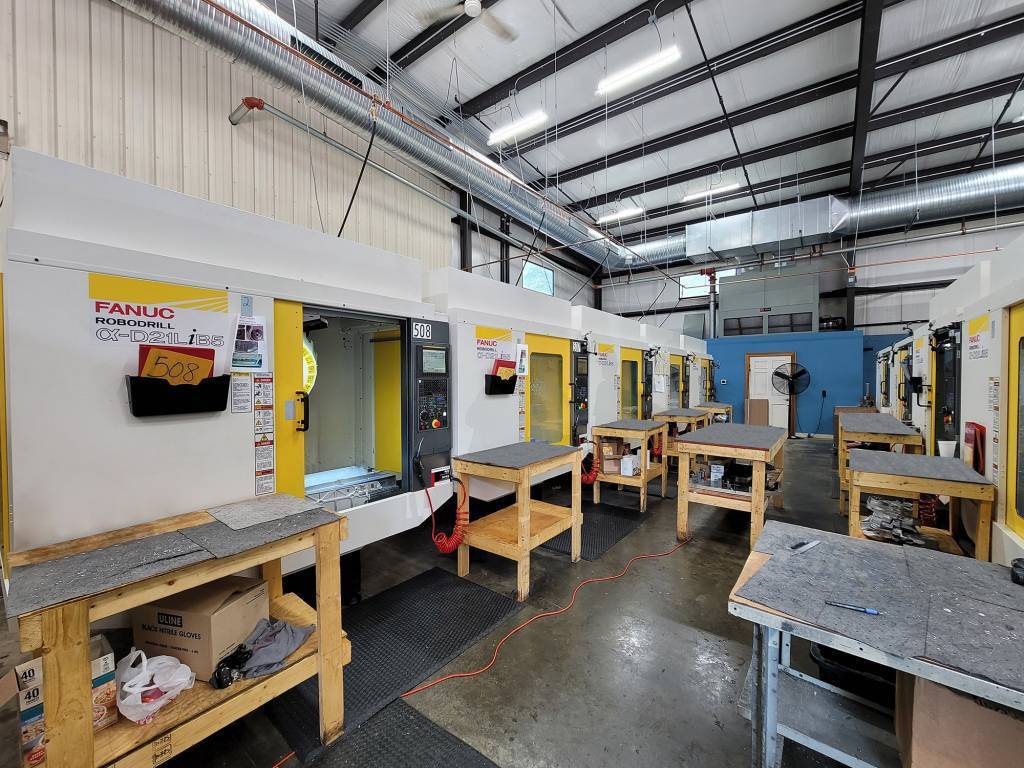 With the reliability of the KIWA proven in the field, the firearm component manufacturer gradually began adding more machines to its arsenal.
"The fit and finish of the machine is excellent," Renaud said. "After running the first used one we had, and then purchasing our first new one from Methods, there was a trust we gained and reliability. Those machines run around the clock, they proved themselves to us."
The space-saving design allowed Renaud to add 12 more KIWA KH-4100s, the newer version of the KH41 machines, with more production capacity armed with 60 tools. Anything less for manufacturing the firearm component, he said, would have put the machine tool – and the job – at risk.
"If you don't have adequate tool capacity, you tend to overtask a tool," he said. Excessive tool use could mean one tool completing multiple roughing jobs in tandem, increasing wear and tear. The KIWA KH-4100 has a 40-taper spindle running at 15,000 rotations per minute (RPM), making it perfect for finishing operations, while the efficient chip evacuation system kept the machine clean and functional.
And, working with Methods rather than a used machine tool dealer not only gave B&R new machines but other benefits, too.
Namely, Methods' Sales Engineer Paul McLaughlin.
"In my mind, he's the perfect salesman," Renaud said of McLaughlin. "He's very knowledgeable, to the point, and not pushy." Time after time, Renaud said, McLaughlin provided detailed expertise on different machining scenarios and consistently followed up after machine installations.
Other advantages of working with Methods were almost accidental, Renaud said. B&R usually forgoes the tool setter option on KIWAs, but in one instance, it was the only machine Methods had in stock at the time.
When B&R put the tool setter and breakage detection system to use, machinists and operators effortlessly touched off the entire tool carousel. It also eased the end-mill changeover process, saving precious time and headaches.
"We realized how well that works, and now, we wouldn't bring it a machine without that tool setter," Renaud said.
B&R realized the benefits of other Methods' machines as well. Renaud had seen RoboDrills in action at different shops and tradeshows and bought two used machines in the late 2000s.
"That enlightened us to the capabilities of that small machine," he said.
The RoboDrill's reputation is bulletproof. Machine shops around the globe rely on the RoboDrill for excellent repeatability, quick tool-to-tool change times, and small footprint. Renaud found that the machine lives up to its name.
"They're one of most reliable machines tools ever built. "It's a very high-speed machine with fast rapids, and it's a platform that can handle those rapids. Sometimes, a machine tool builder will put rapids up as a selling point, but the machine will literally beat itself to death."
builder will put rapids up as a selling point, but the machine will literally beat itself to death."
It's clear FANUC designed the RoboDrill for usability, Renaud said, considering how actual machinists and operators use the machine. The machine is so small, B&R moves them around the shop using pallet jacks. RoboDrills come with various options and table sizes, providing a solution for any problem. FANUC's family of controls, machine tools, rotary tables, and other options ensures everything works in perfect harmony. Operators and machinists at B&R still use the RoboDrills Renaud bought nearly 15 years ago, as if they haven't aged a day.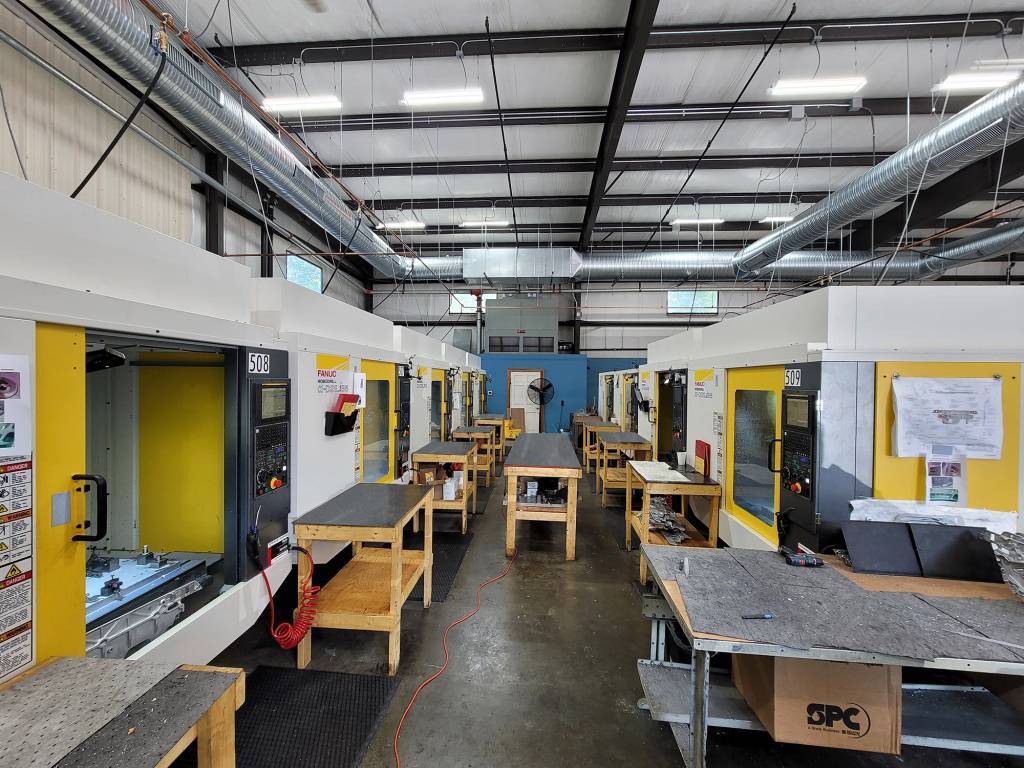 "The machine, it's so fast and rigid, you can utilize the 30 taper and still do roughing," he said.
B&R continues to invest in technology, floor space, and personnel. The company recently expanded, now occupying three buildings in Ludlow, MA. Renaud is dedicated to customer satisfaction and quality control. He purchased several ZEISS coordinate measuring machines through Methods to certify his products meet the required specifications.
Growing a company involves more than purchasing new machines, expanding your capacity, or moving into a larger building. It's also about figuring out more ways to serve your customers, listening to their needs, and delivering better products.
One way B&R has grown is quality control. Long gone are the days of using a single manual CMM machine to check parts, Renaud said. Customers want more than someone's word. They want a guarantee – rock-solid evidence – that the parts meet the required specifications.
And Renaud is happy to oblige.
"You have to validate your parts, customers demand that," he said. "You have to have CMMs to reinforce quality, that's been another thing we've used to expand the company over the years."