Oil and Gas Machining Solutions
As the trusted supplier of premium CNC machines for shops that produce parts for the oil and gas industry, we offer, integrate, and automate machining solutions that meet the demands of both low-mix/high-volume and high-mix/low-volume production.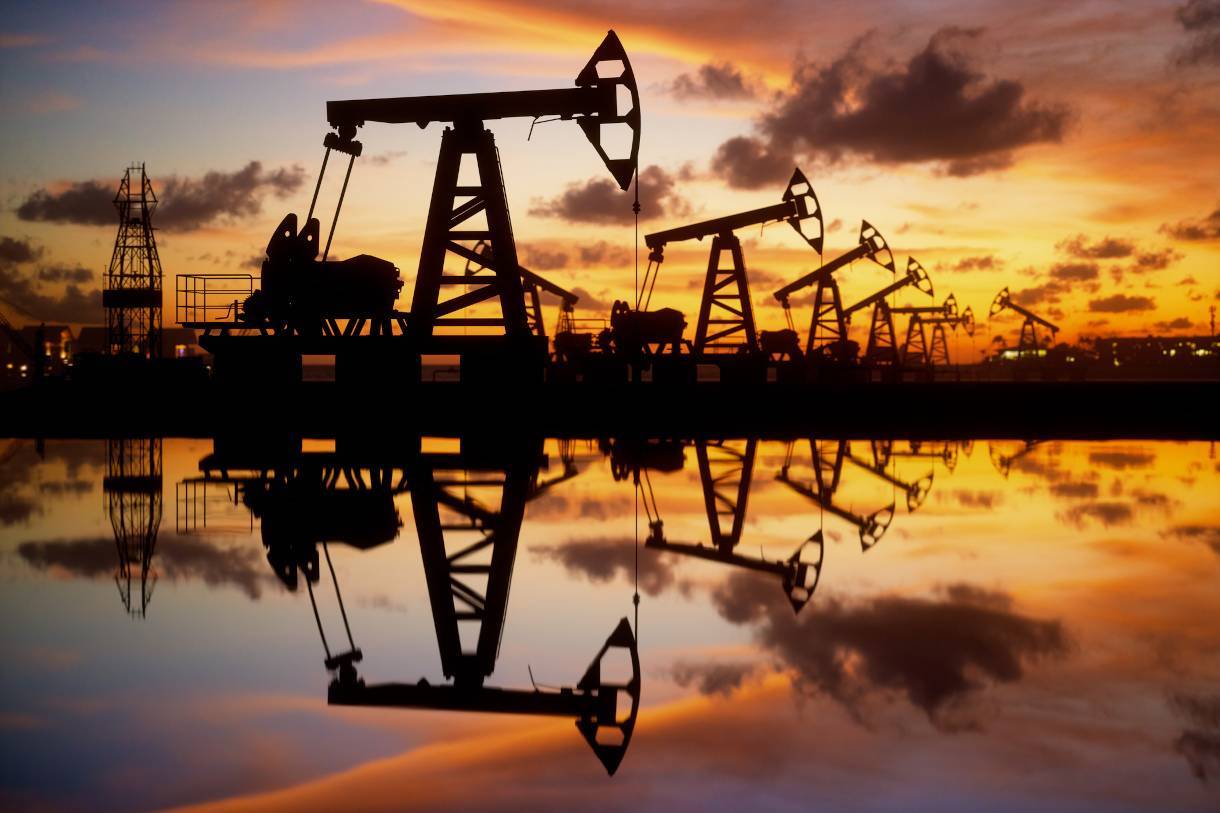 Supporting Precision Machining Applications for Oil and Gas
To meet the rugged demands of the oil and gas industries, products and components are often machined from various high-performance metals and specialty alloys. We offer a wide selection of CNC solutions that deliver superior machining performance for industrial applications.
Benefits of equipment from our builder partners.
Complex and intricate components such as pumps, drilling parts, and hydraulic fracturing equipment (fracking) must be machined within tight tolerances to meet the energy sector's stringent requirements for accuracy and precision.
The rapid z/x traverse times of our machines make it possible for the equipment to support the demands of oil and gas manufacturing applications.
World-class equipment from our builder partners handle the high-mix and low-volume requirements for producing function-specific products. Automation engineering includes tool changing that makes it possible to machine exotic alloy materials such as Inconel® 718, Inconel® 800, Duplex 2205, Hastelloy C-276, Titanium, Bronze, Stainless steel, and more.
Our machines, built to exacting specifications, produce parts with unflinching accuracy to reduce vibration and other variables to minimize milling, turning, and drilling variations.
Precision Parts for the Oil and Gas Industry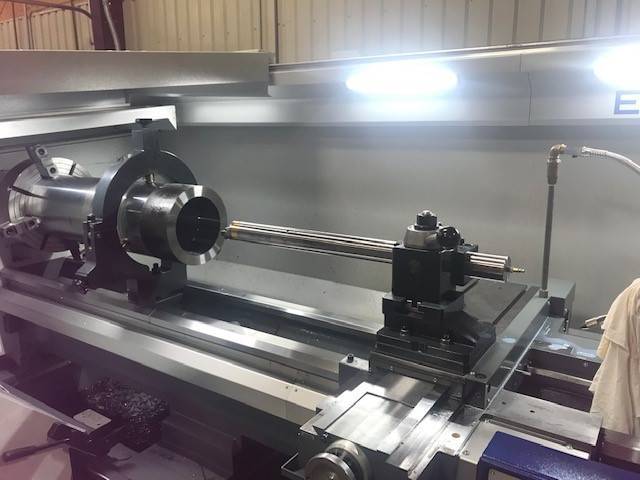 From corrosive conditions to extreme temperatures, the oil and gas industry operates in harsh conditions at sea and onshore. Oil and gas operations, including drilling and extracting, rely on equipment that withstands the stress of such extreme conditions.
That's why we import the world's highest quality CNC machines from brands like Weiler, FANUC, Kiwa, Nakamura-Tome, OKK, and Yasda so customers can produce a range of high-quality and durable parts for equipment and manufacturers that specialize in oil and gas production.
Common Oil and Gas Components
Pumps and systems
Tri-cone drill bit parts
Hydraulics
Sealing systems
Connected rod bushings
Valve systems
Hydraulic fracturing (Frack) pump components
Blowout preventers
Actuating systems
CNC Machine Solutions for Oil and Gas Production
Our oil and gas industry customers rely on us for various types of CNC machining equipment. Our solutions for the oil and gas industry include vertical 3- and 5-axis machining centers, 3- and 5-axis horizontals, EDMs, turning centers, and cycle-controlled lathes.
Many Options, One Methods
This precision 4-way lathe equipment incorporates the Weiler cycle controller, delivering efficient and accurate machining of long workpieces with slides that overrun the steady rest and tailstock.
These best-in-class vertical milling machines for oil and gas parts manufacturing handle hard-to-machine materials and perform heavy-duty cutting. Our 3- and 5-axis vertical machining centers handle complex tooling of curved materials and precision hole cutting.
Our rugged horizontal mills long into the future.
Our electrical discharge machining (EDM) solutions support oil and gas applications requiring accuracy, efficiency, and throughput when you need precise holes drilled or complex shapes formed from hard metals or difficult-to-machine materials.
We develop turning center solutions for producing shafts, flanges, bushing, and more that require extreme tolerances and fine surface finishes.
PROVEN RESULTS
Oilfield Service Company Expands Capacity, Eliminates Third-Party Processing
TAM International was spending too much on repairing and replacing old manual machines, and not getting enough return on their investment.
---
TESTIMONIAL
Bottom-line Results for Bottom Hole Assembly Products
Hunter Beebe with Stabil Drill talks about the improvement in productivity delivered by Weiler's cycle controlled lathes.
---
---
ROI Calculator
See how quickly you can expect our custom-engineered and automated CNC machines to deliver on your investment.
---
Request Information
Get advanced machining solutions that grow your business.