EDM Machining Tips: Q&A with a Methods Expert
Learn from Methods' Senior Director of EDM Applications, who talks about the advantages of developing and deploying EDM (Electric Discharge Machining) solutions.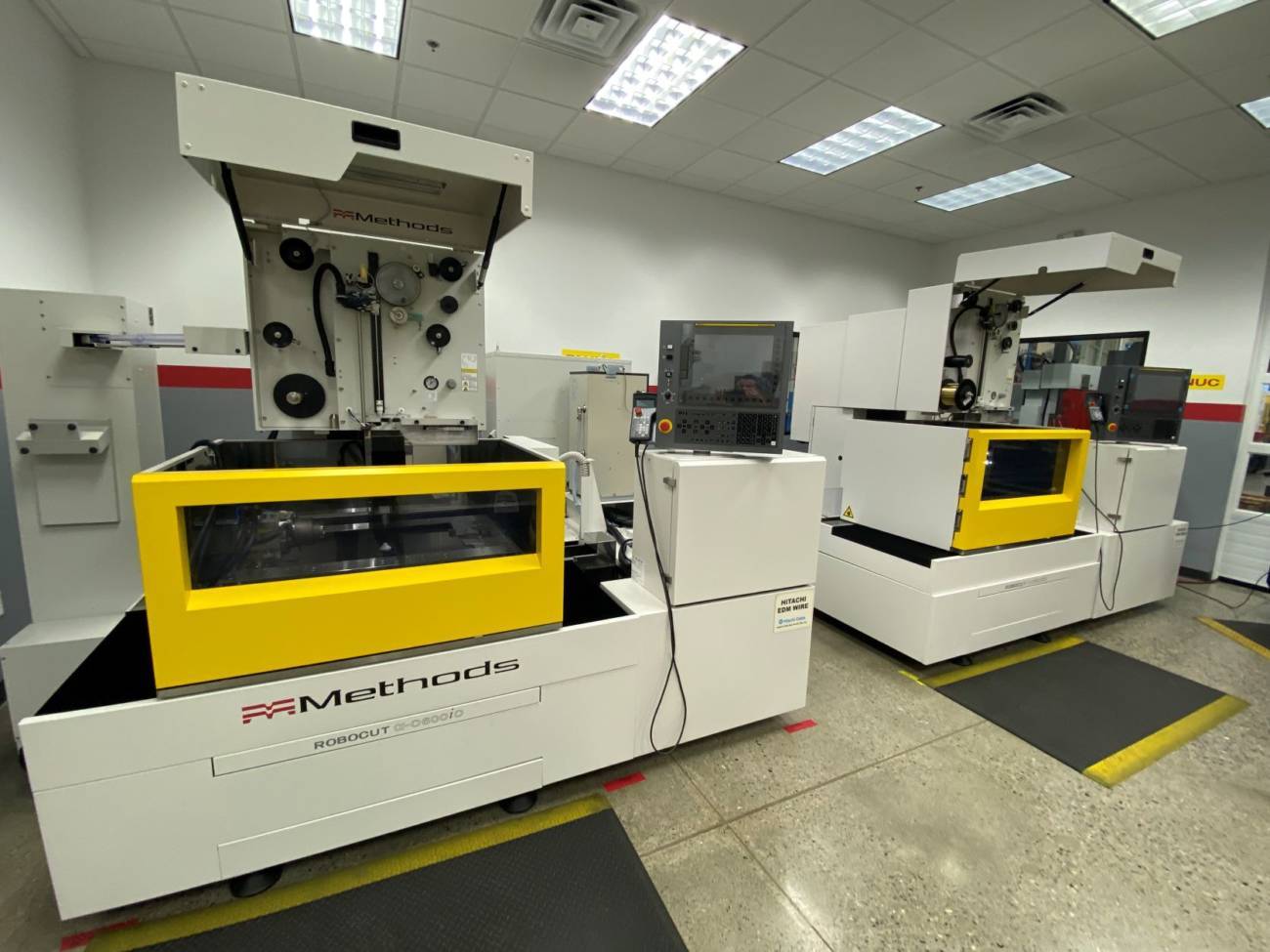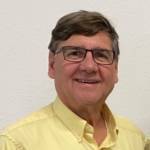 John Moldenhauer is the Senior Director of EDM Applications at Methods Machine Tools. A 29-year industry veteran, he has spent decades developing and deploying EDM solutions, and training operators and machinists on EDM platforms.
1. What are the most common applications for wire EDM? Why?
Wire EDMs initially became popular in the 1960s amongst tool and die manufacturers. It has since expanded into a variety of industries including automotive, aerospace, and medical device fields.
Wire EDM offers a level of accuracy that is especially crucial to the industries where extremely tight tolerances and the highest quality products are required.
2. What are the basics to know when getting started with wire EDM machining?
Material must be conductive. For example, ceramics and plastics that are non-conductive cannot be cut on a wire EDM. However, FANUC produces, and Methods sells, the RoboCut Wire EDM series, which is the best machine for cutting materials like PCD, which is used for cutting tool tips. PCD (polycrystalline composite diamond) is almost non-conductive, consisting of diamond in cobalt.
Part size can also factor into the limitations of an EDM. Standard FANUC wire EDMs offer up to 800mm of travel on the X-axis, 600mm on the Y, and 500mm on the Z. However, our custom engineering work at Methods takes these machines well beyond those limitations. For example, we are currently working to create over 750mm of Z travel on a custom EDM solution.
3.What are some common challenges faced by EDM users? How do they overcome these?
On thicker workpieces, the wire diameter changes from when it goes in and starts discharging to when it comes out at the bottom. For many EDM users, this causes an unacceptable taper on the part.
Luckily, FANUC's Wire Straightness Compensation control feature automatically tapers the U and V axes (even when cutting in straight mode) to compensate for the change in wire diameter. This level of precision is needed in most industries that use wire EDMs.
4. What automation services are offered to support FANUC EDM? What are the advantages of adding automation?
Methods has developed automation for wire EDMs since the early 2000s, offering a wide range of solutions for EDM support and improving production efficiency for manufacturers.
One of the first large customer cells we created consisted of one robot feeding 12 machines on a 60-foot floor rail. That was in 2009. Since then, this customer has purchased four more automated EDM cells from us.
However, Methods offers more than just robotic part-handling arms and machine tending. For example, we created a turnkey automation solution for a customer that manufactures press brake dies. For this customer, we created solution that intuitively enables the robot to do more than just select, load blanks, and unload finished parts–the solution also measures, loads, washes, and dries the workpiece, as well as the chucks that hold them—all without any manual intervention.
5. How has EDM technology changed over the years?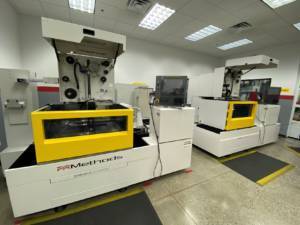 One example is when FANUC came out with a new technology that does not use gap voltage. They are using feedback from the cut to determine whether each discharge (millions per second) removed material (successful discharge) or shorted out (didn't remove material). When it shorts out, it corrects it immediately. The technology monitors a ratio of effective to non-effective to determine feed rate.
We do not program feed rate; the machine determines this as it goes. Wire breaks happen, but this new technology allows the machine to automatically adapt to those issues. When the wire breaks or gets cut, the machine can repair itself. It takes time for the machine to repair the wire. The fact that the machine executes the operations on its own saves time and energy for the machinist, as well as reduces time not spent in the cut.
6. What should machinists or operators know about EDM that they may not already?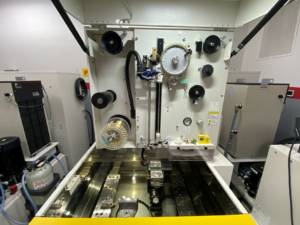 We often hear, "I don't have work for EDM." Chances are, that's not true. EDM is more and more an attractive option for certain types of cutting, particularly if you're working with very hard materials like nickel alloys, need to cut very intricate profiles, or have the highest level of finish, EDM is likely the way to go. And, there is the added bonus of the very high reliability which means EDM, at least our RoboCut series, can run with almost completely unattended.
Lastly, it's getting easier to operate today's EDM platforms. Wire EDMs are not your typical CNC machining center, and so it often creates hesitancy among machinists. However, the evolution of the technology and the increasing simplicity to operate an EDM machine makes them easier than ever to get started.