5 Questions Addressing Aerospace Manufacturing in 2023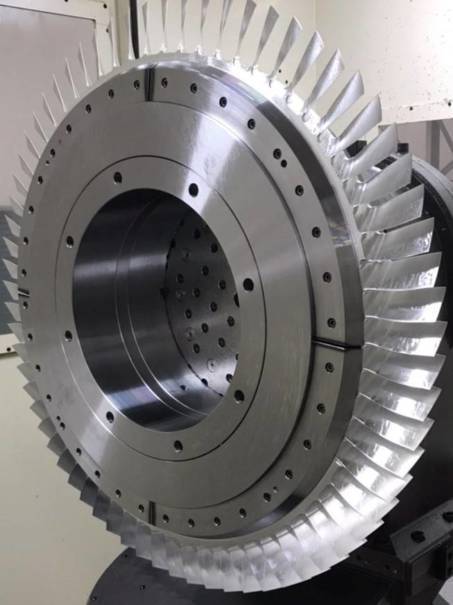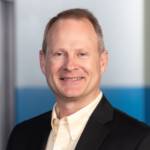 Kevin Lichtenberg currently serves as the product manager for Yasda at Methods Machine Tools. Kevin has more than 30 years of sales and operations leadership in the machine tool industry. In addition to his extensive experience working with machine tool builders, distributors and their customers, Lichtenberg was also a machine tool customer and user himself prior to joining the team at Methods, leading a precision machine shop and hydraulic fixture builder based in Wisconsin.
What are the biggest challenges faced by aerospace manufacturers in 2023?
The number one issue I hear from most customers I talk to, including aerospace customers, is the lack of available labor, especially skilled machinists. This is true for first shift and especially for night shifts and weekend work.
While the workforce strains to meet capacity, aerospace components in the supply chain seem to be returning close to pre-pandemic levels, so demand is continuing to grow. Secondly, many machine shops are not getting clear direction from their customers regarding forecasting of work coming in. This makes it critically important for shops to stay flexible and responsive when it comes to having setups ready to go, and capacity available for quick response.
What attributes are aerospace manufacturers looking for typically when they consider machine tools?
Due to the geometry of many typical aerospace components, 5-axis machines are typical for the aerospace industry. Not only are 5 axes of motion required to machine many structural and engine parts, a 5-axis machining center can also reduce the cost of manufacturing more basic parts by reducing 5, 6 or more setups to as few as 1 or 2.
Typical aerospace customers are also looking for machine tools either dedicated to the speed and performance necessary to machine aluminum, the torque and machine rigidity necessary to machine hard metals, or the versatility to flex back and forth for both hard and soft materials. I believe that the leading aerospace machine shops are also looking at attributes to improve their profitability, accuracy, and the ability to automate for unattended production time.
Why is Yasda positioned so well for making aerospace parts?
With Yasda it all starts with accuracy and geometric stability. This is even more critical when it comes to 5-axis machining, where the angular errors present in most other machine tool structures and rotary axes can trig out to real world error that can be hard to compensate for when machining the most demanding aerospace components.
Yasda's in-house-made rotary tables are typically 10 times more accurate than general purpose machining center tables. This level of precision can make the difference between a good part and a costly scrapped part coming off your machine after a few hundred hours of machining time!
Yasda also utilizes massive cast iron components for the bed and uprights of their machine tools, with either box ways or linear roller ways attached to hand scraped precision way seats. This combination helps to absorb the cutting forces and vibration created by machining hard materials and super alloys.
On top of the geometric perfection Yasda strives for during component assembly, they also employ thermal control of the machine structure and moving elements of the machine tool to ensure stable operation throughout the day and night.
Finally, Yasda has a unique spindle design that offers extreme versatility to aerospace manufacturers looking for a spindle that can handle a wide range of materials. Yasda designs and assembles their own spindles and grinds the tapers in place to achieve typical runout of less than a micron!
They also utilize a proprietary self-adjusting preload system for the spindle bearings that provides a high preload for lower rpm, high torque cutting and a lighter preload for high speed cutting. The result is an extremely versatile spindle that is built to last a lifetime due to its precise construction.
With aerospace travel on track to surpass pre-COVID levels and air defense spending at a high, what can manufacturers do to keep up with demand?
Invest in the right machine tool for the job! In almost all situations, higher accuracy and quality machine tools will make you more money as a business.
Yasda machine tools are process changers. What I mean by that, is to achieve tight tolerances – let's say a few "tenths" or less — most any machine tool can get the job done with the right machinist in front of the machine, and with enough time back and forth between inspection and the machine. But at what cost?
The highest precision offered by a machine tool like a Yasda can let you do that same work with less operator intervention and in far less time, and often with fewer or no secondary operations to finish the part.
Also, invest in automation. Multiple pallets are the most basic form of automation, and they allow more than one setup to be ready and waiting for that variable workload that your customers are going to toss your way.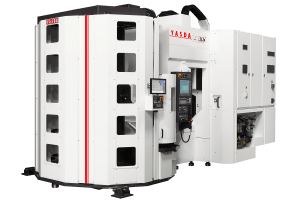 The Yasda PX30i, for example, has built-in automation with a 33 pallet magazine, a 323 position tool-changer, and all the other features necessary to let you run staffed during first shift and unattended for night shifts and weekends.
Taking steps like this can help your business differentiate itself from your competition and make you a valuable partner for your customers!



How does Methods support its aerospace customers to meet these challenges?
First and foremost, we are located where our customers are. With offices in California, Arizona, Texas, Wisconsin, Illinois, Michigan, North Carolina, and our home office in Massachusetts, we are focused on providing the best local service and support in the industry.
In areas where we are not direct, we work through some of the leading distributors in North America for the same local service and support, backed up by Methods' national service team.
Finally, we offer a full range of products suited well for our aerospace customers, from entry-level to the top of the pyramid in the machine tool industry: Yasda. Whether it's basic 3-axis vertical machining centers or full 5-axis capability our customers are looking for, Methods is a one-stop-shop for aerospace CNC machining needs.