Turn-Assist from RoboJob: Standard Automation for Nakamura-Tome Turning Centers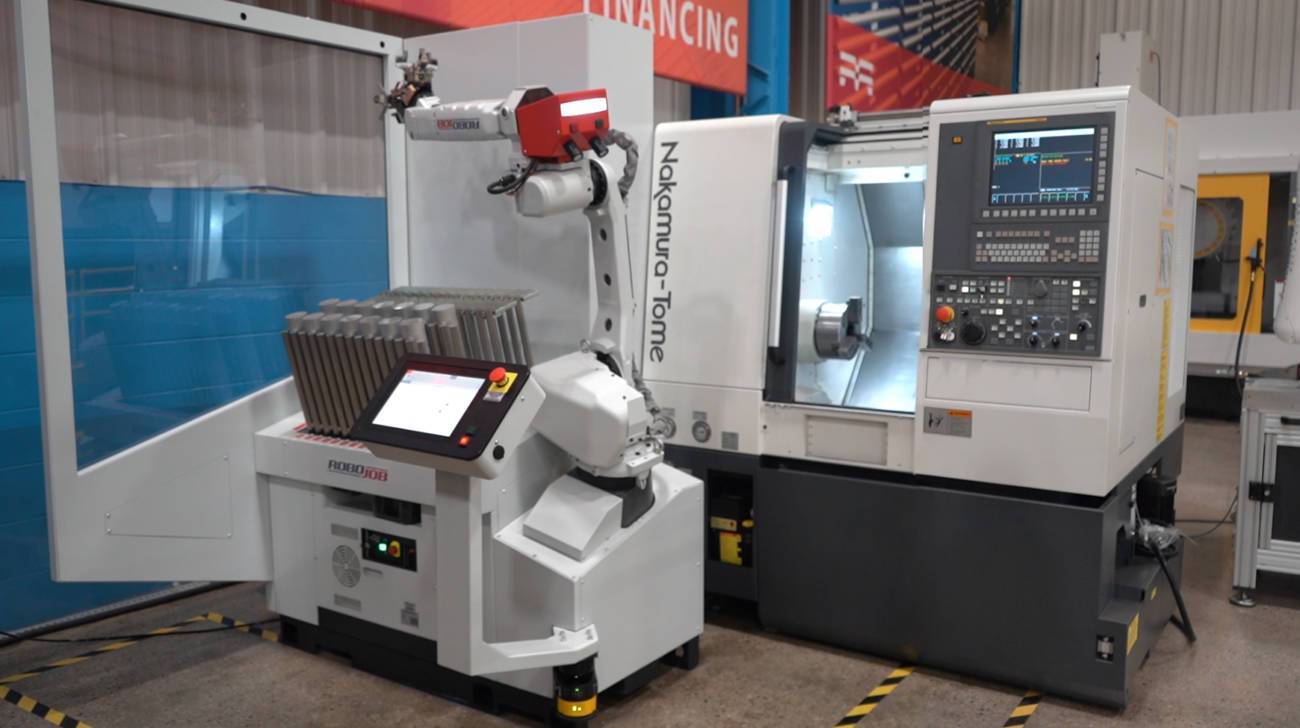 Bolt-on standard automation solutions create new efficiencies in hours
SUDBURY, Mass., August 2, 2022 — Methods Machine Tools, the foremost supplier of high-quality, high-precision CNC machine tools and automation in North America, has released the Turn-Assist 200i and 270i from RoboJob as its first, end-to-end standard automation system for Nakamura-Tome turning centers.
What is Turn-Assist from RoboJob?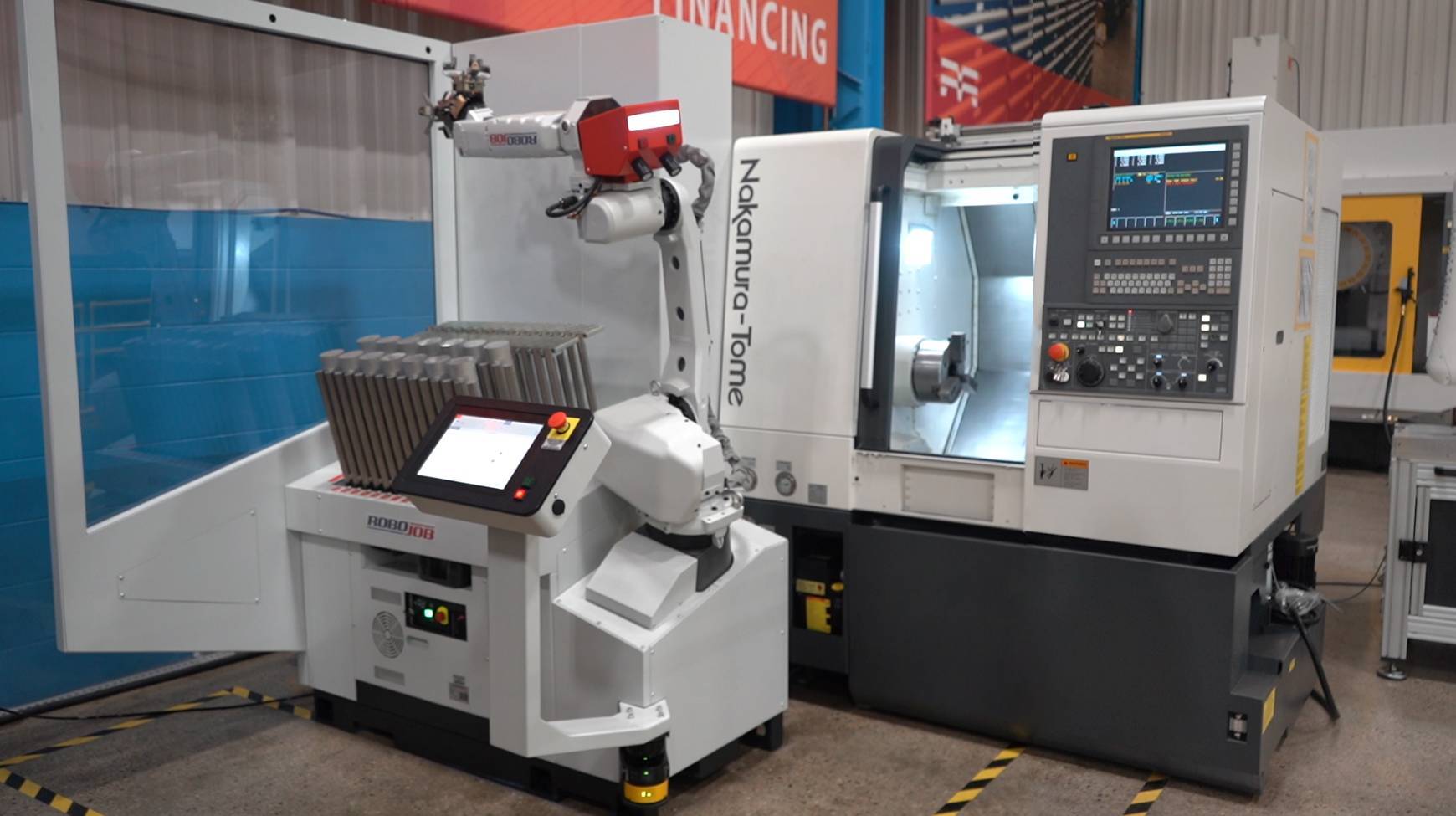 A semi-collaborative system engineered for lathe automation, Turn-Assist is designed to be implemented and run by operators of any skill level. With a simple tablet-style HMI and standard Ethernet IP interface, shops can successfully change over from one part to another within minutes.
"By pairing the Turn-Assist from RoboJob with Nakamura-Tome, we have created a unique, complete automation solution for high-mix/low-volume and/or mid-volume with frequent changeovers on round workpieces often associated with Nakamura lathes," said Zach Spencer, Methods' Automation Manager.

"As Methods provides the machine, the options, the automation system, and the interface, along with the installation, training and support, customers have the advantage of working with one supplier for the entire technology and experience stack."
Increased Safety, Operability, and Automated Efficiency for CNC Shops
Turn-Assist features an open-floor setup and area sensors to maximize operator safety and accessibility, while a pre-programmable FANUC robot loads blanks and unloads finished parts from the stocking table. Options are available that allow the robot to process shafts, rotate parts, and interface with a bar-feeder.
Additionally, the integrated, automatic air blow nozzle on the dual, three-jaw gripper enables the robot to discard chips and coolant away from the workholding, further streamlining operations without any manual intervention.
"Methods and Nakamura-Tome together have served customers for decades with industry-best solutions. In introducing Turn-Assist for Nakamura-Tome, machine owners gain a user-friendly, reliable automation system that will increase efficiency and output on Day 1 without any operator upskilling requirements," added Sergio Tondato, Methods' Nakamura-Tome product manager.
Get Methods Automation that Delivers ROI from Day One
Those interested in adding Turn-Assist to their existing Nakamura-Tome machines, as well as those looking to add both capacity and efficiency with a new machine and automation system, should contact their local Methods representative.
Additional information, including video overview of Turn-Assist, can be found on www.methodsmachine.com.
About Methods Machine Tools
Methods Machine Tools, Inc. supplies high-quality, high-precision CNC machine tools and automation solutions and designs integrated custom machining processes and systems. Headquartered in Sudbury, Mass., and in operation since 1958, Methods provides an end-to-end portfolio of best-in-class products, engineering, service, parts, training, and integration. With 11 Technical Centers and a Precision Center, Methods has installed more than 40,000 machine tools throughout North America. For more information, call 877-668-4262 or visit www.methodsmachine.com.
*Learn more about our upcoming Texas expansion*
###