Methods Machine Tools Brings High-End Features to Conventional Class of CNC Machines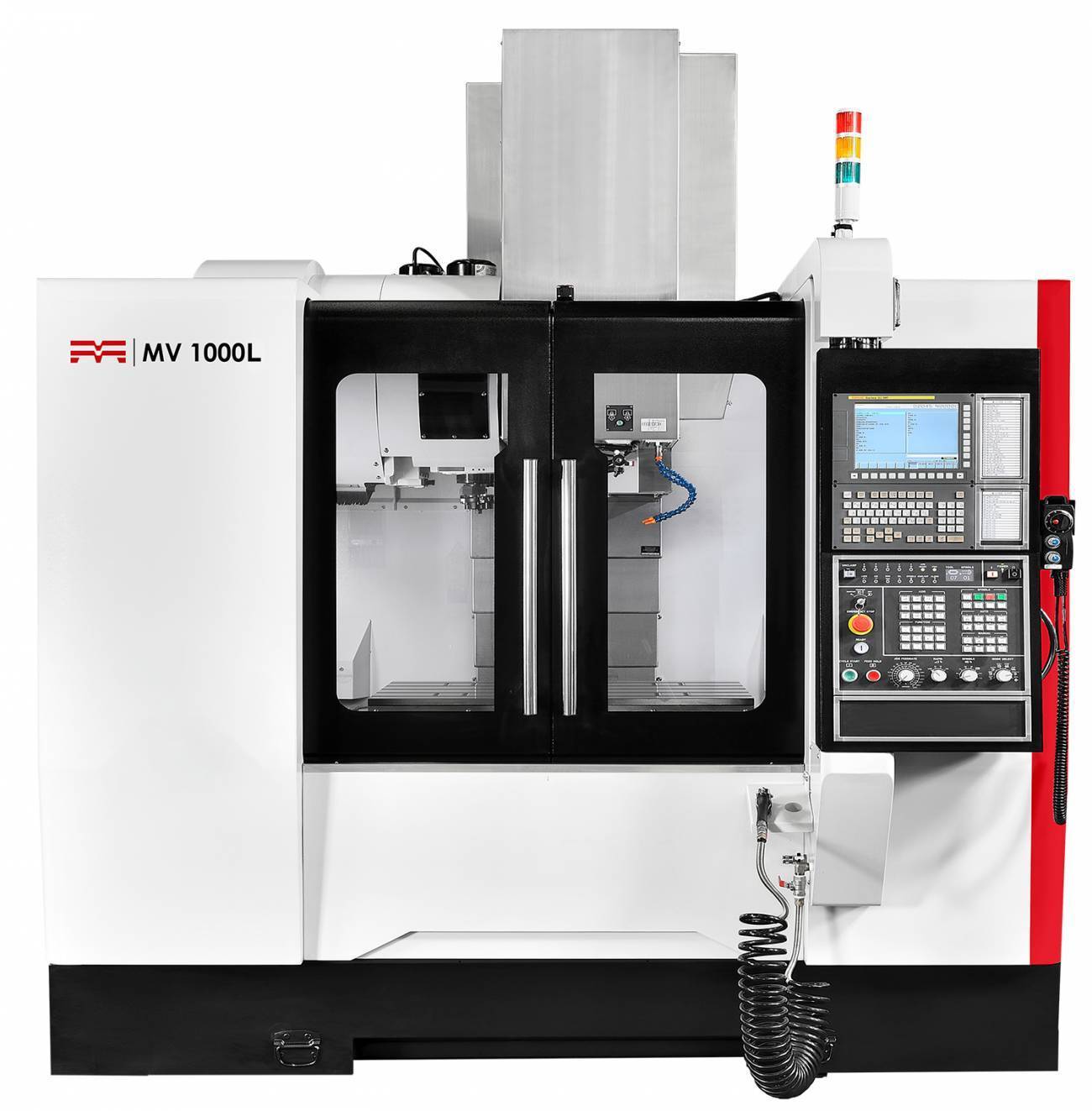 Sudbury, Mass., August 2nd, 2021 – Methods Machine Tools, Inc. is redefining the vertical machine tool market with the MV-1000L, a three-axis CNC machine with more high-quality components and features than any other platform in its class.
Methods Machine Tools used its unparalleled machining knowledge to design a reliable, heavyweight machine tool well-suited for any shop. High-end features such as 19 hand-scraped surfaces, alpha-series FANUC motors, and a BIG-PLUS dual-contact spindle put the MV-1000L well ahead of the basic industry standards.
"The MV-1000L's sturdy construction and premium components put it in a league of its own," Methods Machining Center Product Manager Nick St. Cyr said. "Weighing in at 15,432 pounds, the MV-1000L is a heavyweight contender designed to knockout the most demanding machining challenges, giving users a high-end machine at an economical price."
Powered by 20 horsepower and 12,000 rotations per minute (RPM) 40-taper spindle, the MV-1000L is well-suited to tackle any job in your shop. Whether it's roughing engine block or finishing a medical implant, the MV-1000L provides the utmost rigidity, speed, and reliability.
Other attributes of the MV-1000L include a FANUC 0i-MF Plus control with 200 block look-head and two megabytes of part program storage, macro B, remote manual pulse generator (MPG) for easier control and increased ease of use, and a comprehensive thermal compensation system.
The MV-1000L is the latest addition to our growing line of feature-packed machines, Methods Machining Centers. Developed by Methods utilizing decades of engineering and service experience and manufactured by Litz Hitech Corp., each machine is backed by Methods' industry-leading service and support. All Methods Machining Centers are engineered to precise standards, fully inspected to meet strict quality and design specifications, and comply with ISO/ASME standards. Additionally, the product line is the only brand of machining centers manufactured by a Taiwanese company with FANUC controls.