FANUC RoboDrill and Methods Automation Increases Production of Timney Triggers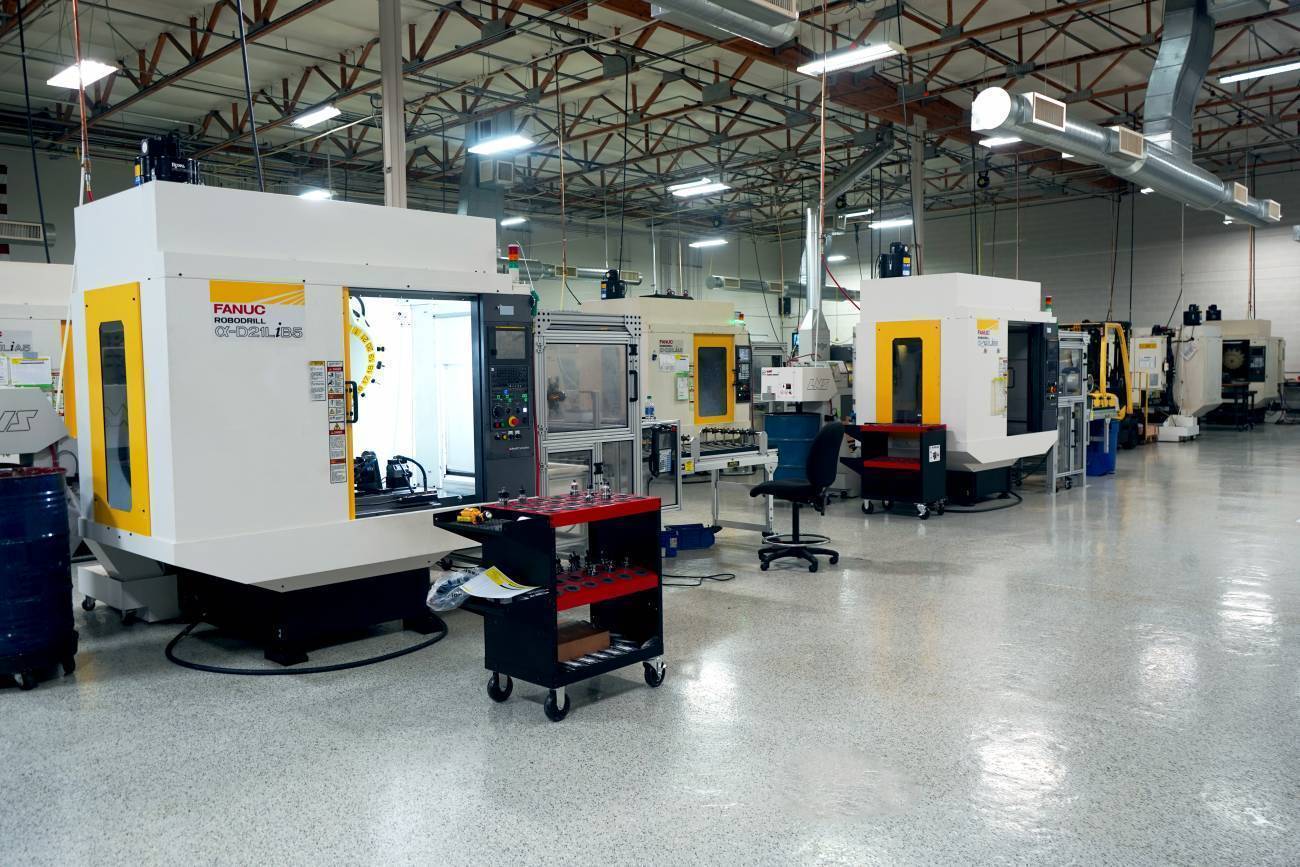 Timney Triggers uses the FANUC RoboDrill with Automation to decrease their per part time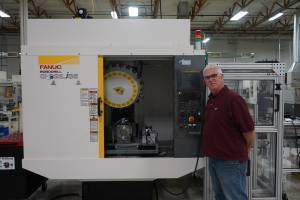 Timney Triggers is a second generation family owned Phoenix based manufacturer of aftermarket triggers. They have been building the worlds' finest triggers since 1946 with a mission of providing a lifetime of accurate shooting by producing the best quality precision trigger. By innovating and listening to their customers, Timney is now producing more than 170 models of triggers for bolt-action rifles, shotguns, AR rifles and semi-automatic rifles.
Timney was first introduced to Methods in 2012 when they were looking to solve a production issue by reducing time on a per part basis while being able to retain the quality that they have become known for. Our sales manager, Bob Nakash, worked with Calvin Motley, New Product Development at Timney Triggers, on a time study to show him the capabilities of the FANUC RoboDrill.
After purchasing a few RoboDrills and seeing the performance first hand, Timney decided to increase their production capabilities by pairing the RoboDrills with Methods Automation and the Job Shop Cell. Timney worked with the team at Methods Automation who designed a turnkey to fit their needs. The Timney cell includes an infeed conveyor, an outfeed tray, a re-gripper station, and a LR Mate FANUC Robot with three grippers to handle the raw material and finished parts. The Robot's third gripper hand and re-grip station allows the part to be flipped over and placed back into the RoboDrill so the backside can be milled.
The RoboDrill Job Shop Cell has helped Timney decrease their per-part-time by 30% which is extremely important as Timney is running thousands of parts daily.  The RoboDrill JobShop Cell allows Timney to load up a block of 6061-T6 aluminum and end up with a finished part.
By stocking the infeed conveyor Timney is able to expand their production to run unattended overnight. "For the overnight production we realized that if we slowed down the process it reduced wear and allowed the machines to be more effective and run continuously through the night without stopping," said Calvin. Timney is currently running one shift so the ability to run the RoboDrills overnight without stopping allows them to keep up with production needs.
"There are a lot of great machines out there but the service at Methods has lead us to get machine after machine," said Calvin.
The FANUC RoboDrill is a high-performance machining center, known worldwide as the most reliable machine manufactured today. RoboDrills make quick work out of any milling, drilling or tapping jobs. Reliability has also been addressed in all areas of the machine design. Coupled with the latest FANUC31i-B5 control, the RoboDrill is the preferred machine in any manufacturing facility large or small.
"We've stuck with Methods and the RoboDrill platform because of the success we've seen. Once you've gotten one or two, you see why you need to stick with it," said Calvin.
Learn more about Timney Triggers by visiting www.timneytriggers.com.