Home
/
Case Study
/
Precision Mold Manufacturer Finishes the Job with the MV 1100H
Case Study
Precision Mold Manufacturer Finishes the Job with the MV 1100H
Request
Information
---
Problem
The company's existing machine was causing differences in milled vent depths, translating to flash on the plastic parts being mold. Additionally, Sullivan Tool was limited on the size of mold it could machine, limiting the number of jobs it could accept.
Solution
Sullivan Tools' longtime machine tool supplier, Methods' Sales Engineer Zack Borost, recommended the MV 1100H.
---
Results
No growth or stretching in the Z-axis
Greater throughput
Better finishes
Increased table space, allowing the company to accept a greater variety of jobs
Faster rapids and increased accuracy compared to a similar 3-axis machine

Company
Sullivan Tool and Repair, Inc.
---
Location
Elgin, Illinois
---
Website
https://www.sullivantool.net/
---
Precision Mold Manufacturer Finishes the Job with the MV 1100H
The mold-making market is a unique and critical aspect of manufacturing. Molds require the precision, surface finish, and tolerance commonly found in the high-end aerospace market. Successful shops need to be nimble and ready to accept a new contract at a moment's notice, akin to a job shop. And like all manufacturers, mold makers are subject to stringent deadlines.
Sullivan Tool and Repair, Inc. is a custom-injection mold shop that addresses every aspect of the mold-making process, such as mold design, engineering, and manufacturing. Throughout the years, the family-owned business, headquartered in Elgin, IL., has carved out a niche as a high-quality mold repair shop. That segment of the market, in particular, requires an agile shop with versatile machines and staff to handle various jobs.
In April 2020, Jake Sullivan and Andy Janik, two programmers at Sullivan Tool, realized some of their CNC machines didn't fit the mold.
"The Z-axis of on one of our machines was floating too much, causing differences in milled vent depths, and in turn creating flash on the plastic parts being molded," Janik said. "Mold vents need to be accurate within 0.0001″ and our current machine was floating over 0.001", which was unacceptable in this instance."
Between the floating issue on the Z-axis and the fact the shop has been working on larger molds, it was time for a change.
"We were limited on table size and the quality of work we could put out," Jake Sullivan, son of company owner John Sullivan explained. "It was holding us back, it was a machine we couldn't use to finish work. You could ruin something in the last few minutes of a job."
Janik began searching for a flexible, high-precision machine tool with a large work envelope. Identifying the right machine tool for the right job can be an intricate task.
"I thoroughly enjoy researching and learning about new machines, processes, and tooling to ensure our shop is performing at optimal efficiency and constantly modernizing our business," he said.
One of the first places Janik started his search was the shop's longtime machine tool supplier, Methods Machine Tools. Starting in 2012, the company bought an EDM machine, a hard milling machine, several FANUC RoboDrills, as well as 600 millimeter (mm) and 800 mm vertical machining centers. All of those products were provided by Methods' Sales Engineer Zachary Borost.
In the end, Janik said, his research boils down to two tasks:
"I do research, and I talk to Zack [at Methods]," he said. "He'll shoot straight with me."
Borost has contributed to Sullivan Tool by hand-selecting the right tool for the right job, Janik said.
"It's tough to find a salesman that knows what they're talking about, one who's not just trying to sell you what he has on the showroom floor," he said.
Borost knew the MV 1100H, part of the Methods Machining Center product line, was the right pick for Sullivan Tool. Simply put, Jake Sullivan said, the three-axis vertical CNC machine tool was the most precise machine within their price range.
The runtime is great, and there is no growth or stretching in the Z-axis you find when running other machines at higher rotations per minute (RPMs)," he said. "This machine has been ridiculously consistent, so I can always trust in any setup I'll be where I think I am.
Jake Sullivan | Programmer | Sullivan Tool and Repair
Janik added the MV 1100H provided the table space, high speed, as well as the rigid and accurate spindle the shop required.
The MV 1100H arrived at Sullivan Tool around the same time as another brand of three-axis CNC machine tool arrived. The differences between the two products were immediate, Janik said.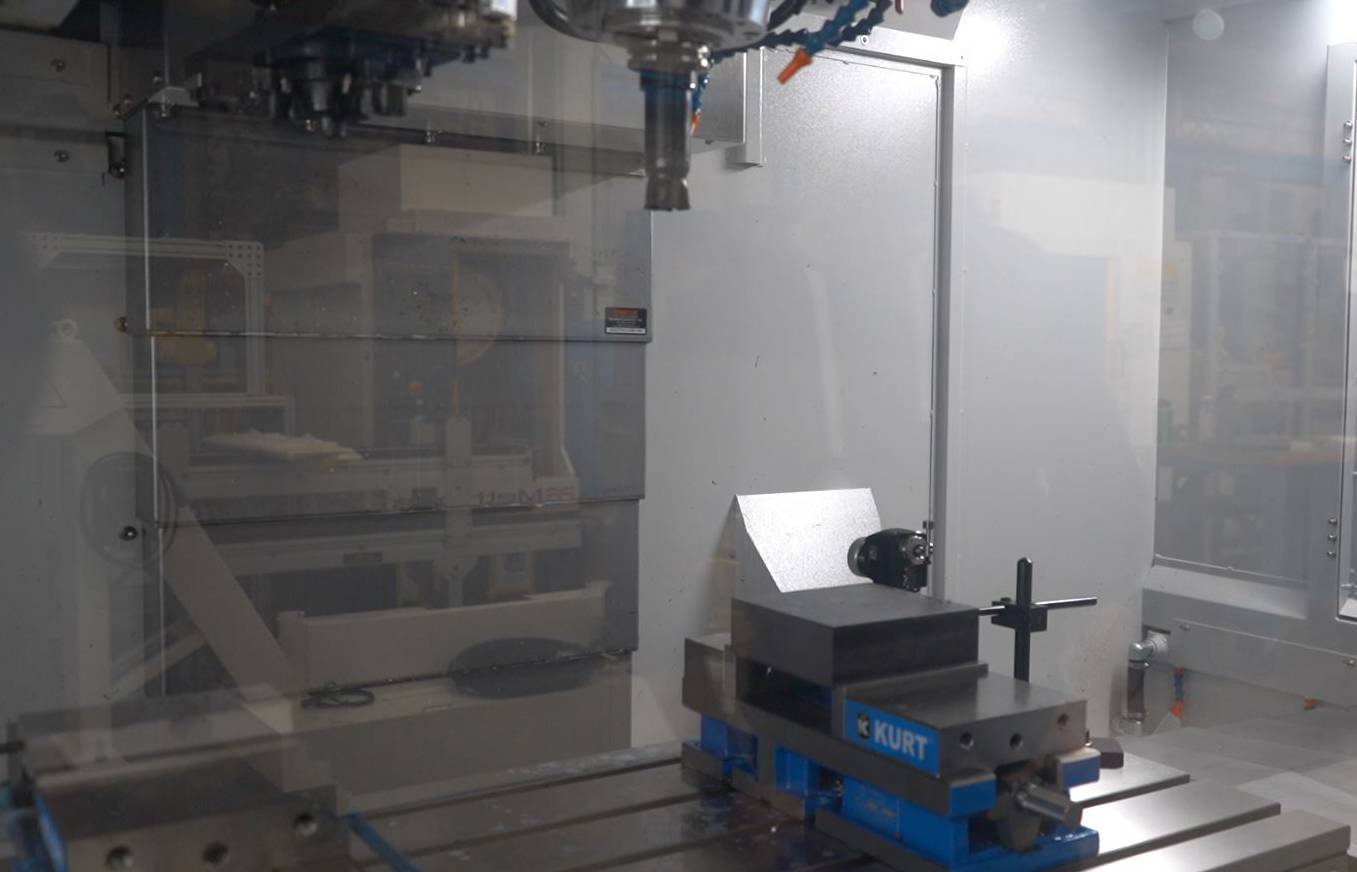 The Methods machine, being a ball screw machine, has much faster rapids. It's going to do things quicker, faster, and more accurately.
Andy Janik | Programmer | Sullivan Tool and Repair
The other brand also required an operator to manually select the simple programming options before running, whereas the MV 1100H has it set to their preferred settings and ready for each run.
"That's a huge disadvantage in that 'brand x' machine that I don't see in the MV 1100H," Janik said.
The end result of the MV 1100H, Sullivan said, is better finishes, greater throughput, and more precisely crafted molds.
There are some other benefits come with choosing to work with Methods Machine Tools.
"Methods is really responsive to our downtimes and understands when our machines are down, we can't make money," Janik said. "Some companies forget that, and they forget the customer-service aspect."
Janik recalled how Sullivan Tool experienced some oiler issues on a machine. When Methods couldn't source a new part, he said, Methods pulled an oiler from a machine located on the showroom floor and immediately delivered it to the mold maker.
Sullivan shared a similar story, where Methods' field service technicians tested a machine several times in the process of repairing it.
"They know what they're doing, and it's obvious," he said. They're committed to getting us up and running, and as a customer, you appreciate seeing service technicians that care that much."
While world-class service is a nice benefit, Sullivan said, the company has rarely had to service any of the machines it has purchased from Methods over the years. The machines are the interface and it's the MV 1100H the company uses day in and day out.
"It's a product I can trust," Jake Sullivan concluded. "And when it comes to your business and livelihood, that's everything."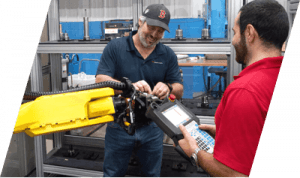 Get Machining Solutions That Grow Your Business.