Standard Automation, Extraordinary Results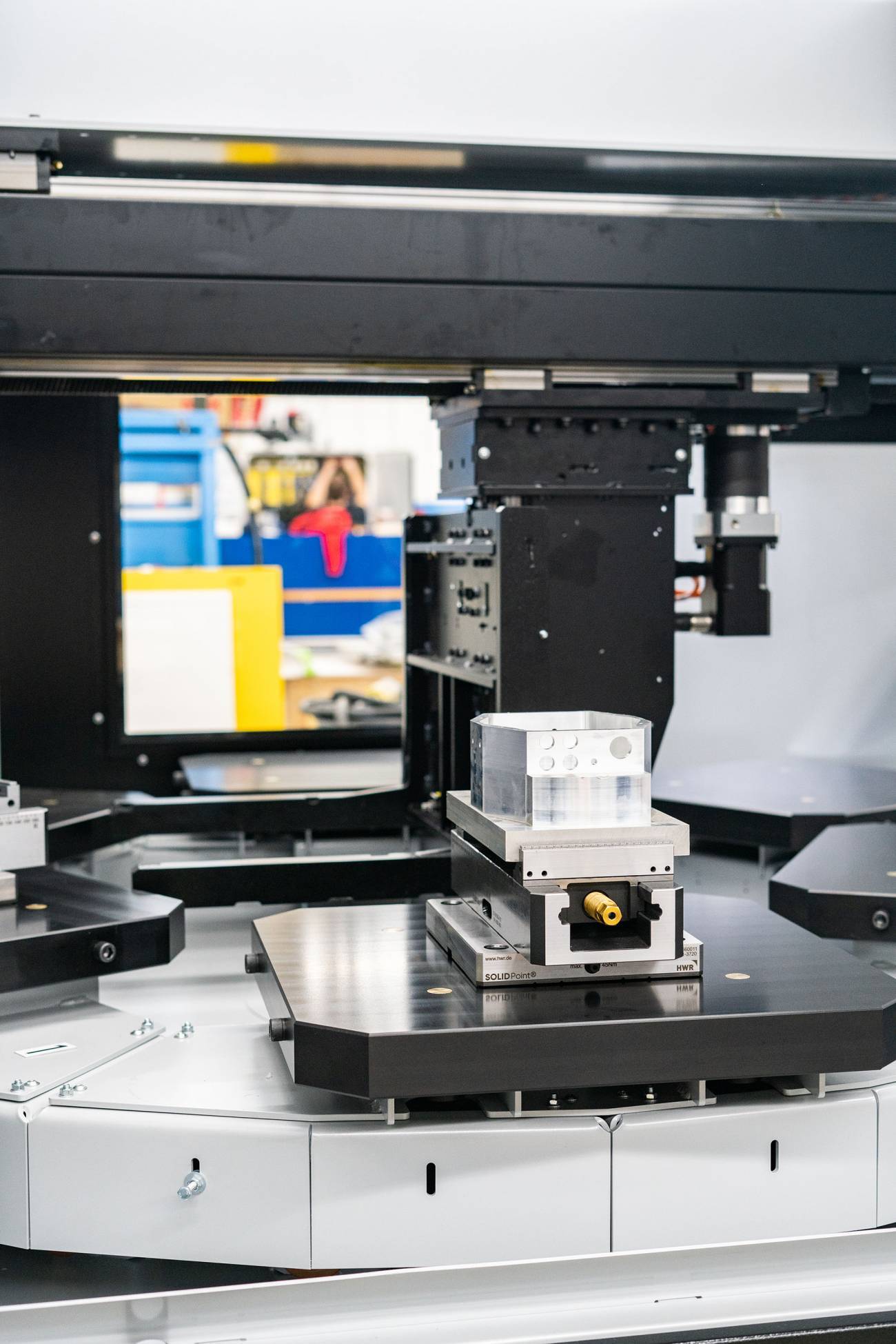 Automation can be intimidating. Between choosing a robot, automatic pallet, and tool changers, developing a custom program, end-of-arm tooling options, infeed/outfeed systems, and the myriad of "right" answers, it can be overwhelming to find the best fit for your needs.
But not every automation solution needs to be an intricate, hand-crafted cell designed from scratch.
Standard automation systems, commonly referred to as "bolt-on" options, are straightforward, cost-effective ways to maximize your shop's throughput and give you a competitive advantage.
"We didn't design these systems overnight," said Zachary Spencer, Robotics Automation Manager. "We've utilized decades of hands-on automation knowledge to craft cells to give shop owners greater throughput, lower cycle times, and increased value through unmanned machining."
Most recently, Methods Machine Tools unveiled the MB 650U Automatic Manufacturing Package (MB 650U AMP) and the Plus Big-K. The MB 650U AMP combines the speed and precision of Methods' MB 650U five-axis CNC machining center and the flawless, reliable automation of a six-pallet Indunorm automatic pallet changer.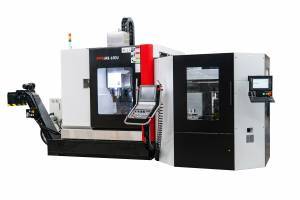 "It gives shop owners and managers a complete machining and automation system, no assembly required," said Nicholas St. Cyr, Methods Machining Center Product Manager.
Methods developed the Big Plus-K to fill the automation market gap for high-volume standard automation systems. The cell can be paired with medium-bed RoboDrills and Methods' MB 650U and can hold up to 120 pallets and 280 tools.
Other standard automation systems include the JobShop Cell PRO, the RoboDrill Plus-K and Plus-K 60, and RoboDrill Plus-E.
"These advanced 'plug and play' cells were intended for effortless automation; they are easy to integrate and even easier to operate and maintain," Spencer continued.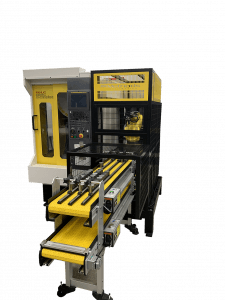 The JobShop Cell PRO is comprised of a six-axis FANUC robot in an aluminum enclosure, allowing users to place the robot on either side of the RoboDrill. In the twin cell, the robot is placed in the middle of two RoboDrills, giving operators complete access to the machine tools for tool changes, offsets, and maintenance. Removable panels allow for different infeed and outfeed options such as conveyors, drawers, lazy Susan-style systems, and interfaces for bulk feeding solutions.
Designed for seamless integration with medium-bed RoboDrills, the Plus-K and Plus-K60 are versatile automation systems that will boost your productivity overnight. Since these systems hold a common component on each workpiece, the cells significantly reduce setup times and make them well suited for high mix, low volume jobs.
The cells encompass a FANUC robot that loads/unloads workpiece carriers from the RoboDrill to a rotary storage carousel. The Plus-K can have numerous configurations, ranging from 24 pallets and 112 tools and 60 pallets and 64 tools. The RoboDrill Plus-K60 comes equipped with 60 pallets and 64 tools.
Methods' Plus-E automation cell contains a vertical pallet pool, minimizing additional floor space. Users can adjust the distance between each pallet to maximize the number of pallets in the elevator. Stacking the pallets vertically saves floor space and enables the system to excel at mid to high volume/low mix work.
"Standard automation systems are the easiest way to increase throughput expand your capabilities," adds Thomas Saur, Vice President of FANUC America Products. "It's easy to succeed with these cells, and you don't need new hardware, software, or skills to start making more parts."