Methods Machine Tools Hosts Grand Opening of Chicago Technical Center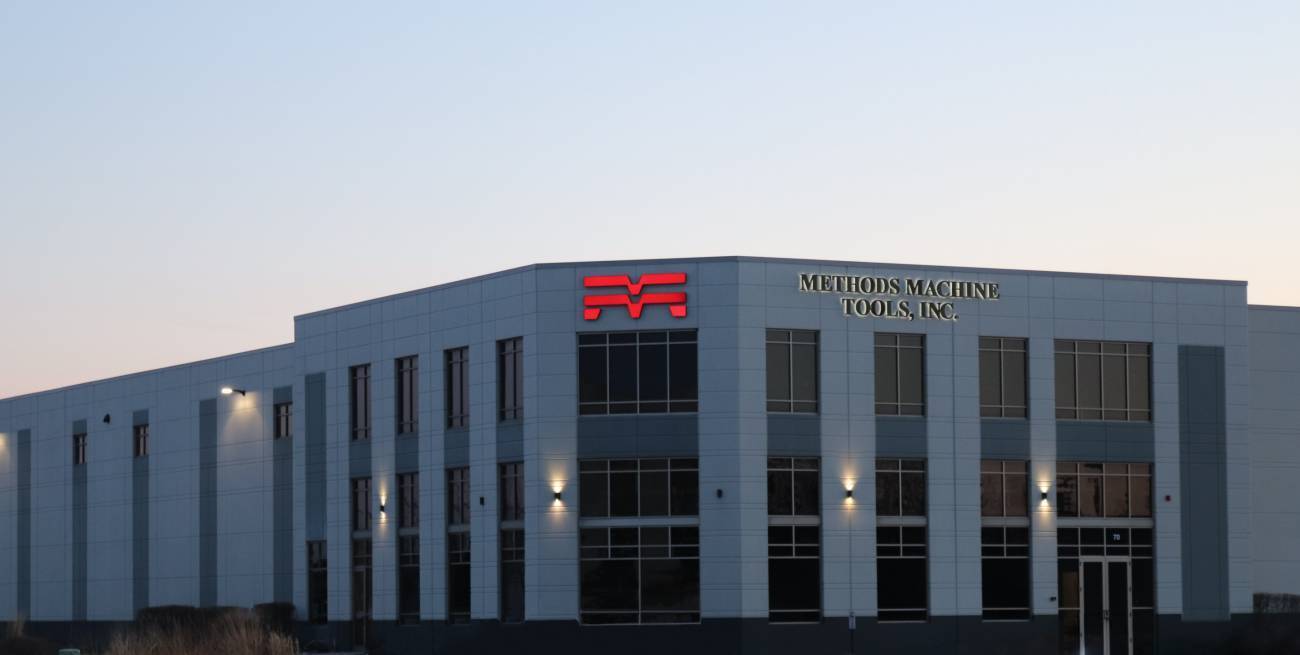 Gilbert, IL. May 12, 2021— Methods Machine Tools, Inc., the foremost supplier of high-quality CNC machine tools in North America, is hosting a grand opening at its new Chicago Technical Center at 70 Prairie Parkway, Gilberts, IL. The open house is scheduled for August 26 and August 27 from 10 a.m. to 6 p.m.
Methods' Chicago staff moved to the new technical center earlier this year to give Midwest customers faster installations, more capabilities, and more responsive service calls.
"Now that the dust has settled on our move, we're excited to open up our doors and show the Midwest what we can do and our new capabilities," said Don Miller, General Manager of Methods' Chicago Technical Center. "We're excited to show everyone how our time-tested, industry-trusted knowledge can make machine shops more productive."
The grand opening will feature live CNC machine demonstrations to give visitors a broad but detailed overview of Methods' application engineering for turnkeys and world-class technology. The company will serve lunch and refreshments on both days.
"No matter what industry you support or the size of your shop, we'll have something for you to sink your teeth into," added Zac Borost, Methods' Sales Manager for Illinois and Wisconsin.
Brands and machines featured during the grand opening include:
Nakamura-Tome: SC 300II, WY-150, NTY3-150, and NTY3-250.
FANUC: six RoboDrills of various sizes with various several, including the Plus-K automation cell, as well as the newest wire EDM machines, the α-CiC400 and α-CiC600.
YASDA: PX30i, equipped with 306 tools and an APC with 33 pallets for lights-out manufacturing.
Methods Machining Centers: One vertical machining center, the MV 1100H, and a five-axis machining center, the MB 650U.
KIWA: The company's newest horizontal machining centers, the KH-4100kai and KH-4500kai.
OKK: VC-X350, a 5-axis machining center
Beamer: Laser-marking machines.
Ocean Technologies: EDM hole popper.
The grand opening is a part of Methods' commitment to customers in the Midwest. Long-term goals include adding a parts depot to the existing facility, which will provide parts to many regional customers within four hours.