Yasda
YBM 1218V
The YASDA CNC Jig Borer YBM – 1218V is a highly rigid, bridge-type machining center, developed for high precision machining, high speed machining of medium to large-sized parts, and high accuracy contour-milling for die and mold applications.
Request Information
Or call 1-877-668-4262
Product Details
Product Details
Z-axis Movement with Cross Rail
Exclusive Hybrid Slideway
Solid Bridge Construction
Direct Drive System
High Precision Rotation
Thermal Distortion Stabilizing System
Improved Heavy Cutting Capability
Complex 3-dimensional Contouring and Various Machining can be Performed Precisely and Powerfully
Travel
X-Axis Travel

70.9 (1800) in (mm)
Y-Axis Travel

47.2 (1200) in (mm)
Z-Axis Travel

23.6 (600) in (mm)
Distance from Table Surface to Spindle

7.9-31.5 (200-800) in (mm)
Feed Rate
Feed Rate

0.04-394 (1-10000) in/min (mm/min)
Table
Table Working Surface

70.9x47.2 (1800x1200) in (mm)
Table Loading Capacity

8819 (4000) lbs (kg)
Spindle
Spindle Type

SA50-10000-22 -
Spindle Speed Range

50-10000 rpm (opt)
Spindle Taper

N.T.No.50 -
Tooling
Number of Tools

32 std (opt)
Maximum Tool Weight

44 (20) lbs (kg)
Maximum Tool Length

13.8 (350) in (mm)
Maximum Tool Diameter

ø 3.9 (100) in (mm)
General
Machine Weight

63934 (29000) lbs (kg)
Machine Control

FANUC 31i B5 Plus
Sorry, there are no videos for this machine.
Sorry, there are no demos for this machine.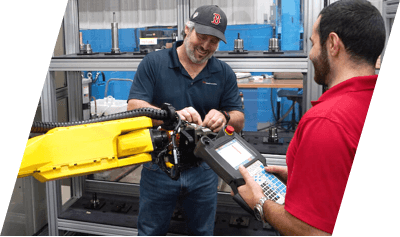 Financing
Get machining solutions that grow your business.