Methods

Methods Automation MB650U-AMP
The MB 650U-AMP blends the precision and speed of Methods' five-axis MB 650U and the convenience of the six-pallet Indunorm automatic pallet changer (APC). The result is a versatile, high-precision machine capable of unattended, lights-out operation.
Methods created MB 650U-AMP to provide a simple solution for anyone looking to add automation into their shop,  the integrated package provides the perfect mixture of accuracy, speed, and automation on day one.
Request Information
Or call 1-877-668-4262
Product Details
Product Details
Features & Benefits
Methods MB650U AMP Automation System Including:
Automation for 5-axis Machining
Compact APC available in 6 & 8 Pallet
Large Standard Pallets
Ergonomic Pallet Loading & Unloading Station
User Friendly Pallet Scheduling System
FAST Package III
Technical Data
Pallet
Pallet Configuration

6 or 8
Pallet Size (6APC)

19.7" Dia. x 19.7"
Pallet Size (8APC)

14.7" Dia. x 147"
Work Piece
Max Weight of Part (6APC)

425 lbs (193kg)
General
Floor Space

213" (5400mm) x 135" (3440mm)
Unit Weight

1200lbs (550kg)
Videos
Sorry, there are no videos for this machine.
Demos
Sorry, there are no demos for this machine.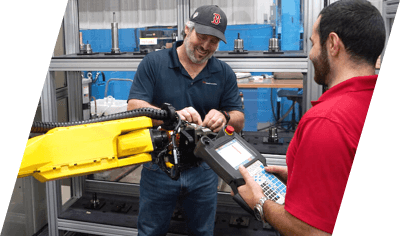 Financing
Get machining solutions that grow your business.