Webinar: Blend Automation and Die and Mold Operations for Superior Production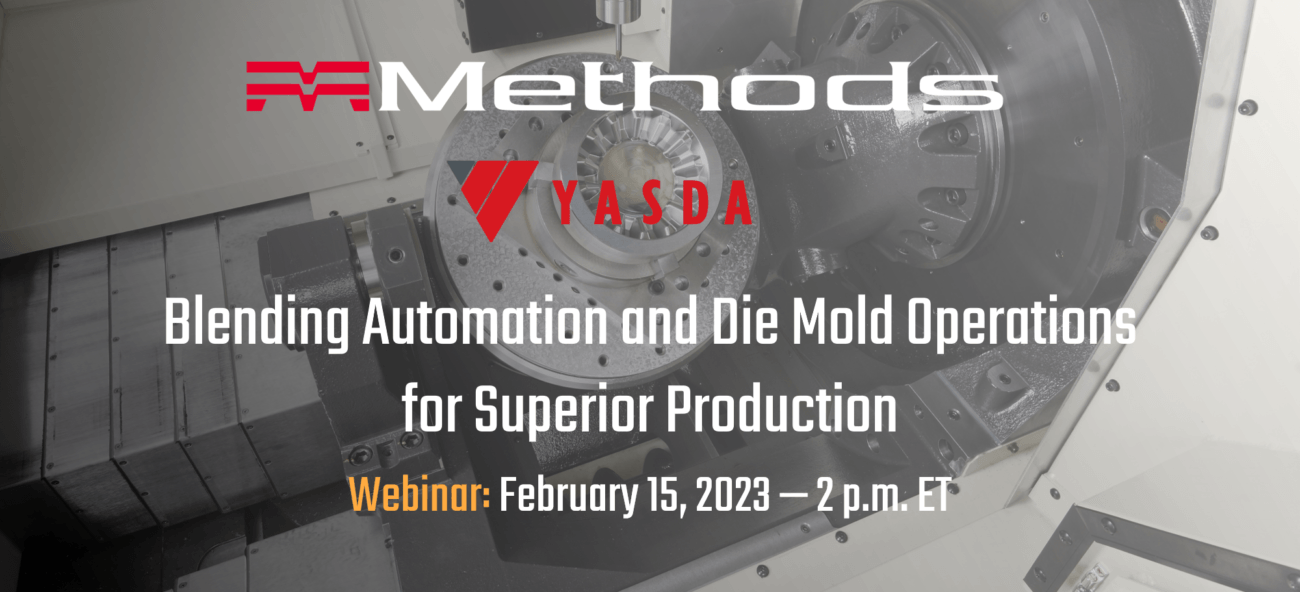 Join us for our next webinar. External Link. Opens in new window. on Wednesday, February 15th, at 2pm ET, hosted by Modern Machine Shop, and to hear from subject matter experts from Methods Machine Tools and Yasda Precision Machining on how automation can be expertly deployed for scalable die and mold production—including best practices for die and mold—without jeopardizing tolerances, quality or finish.
title: Blending Automation and Die and Mold Operations for Superior Production
Webinar Agenda
Getting started with automation
Best practices for die and mold
Die and mold success
Machining quality
Webinar PresenterS
Yashushi Kimura
President
Yasda Precision America

Yasushi Kimura is the president and COO of Yasda Precision America Corp., where he has led international sales since 2000. Mr. Kimura works closely with customers to help them achieve top outcomes across a variety of applications with high-accuracies, including hard milling of die and mold, micro-milling, precision milling and five-axis machining.
Kevin Lichtenberg
Product Management – Yasda
Methods Machine Tools
With more than 30 years of sales and operations leadership in the machine tool industry, Kevin Lichtenberg currently serves as the product manager for Yasda at Methods Machine Tools. In addition to his extensive experience working with machine tool builders, distributors and their customers, Lichtenberg was also a machine tool customer and user himself prior to joining the team at Methods, leading a precision machine shop and hydraulic fixture builder based in Wisconsin.