Methods Machine Fest 2023 – Illinois/Wisconsin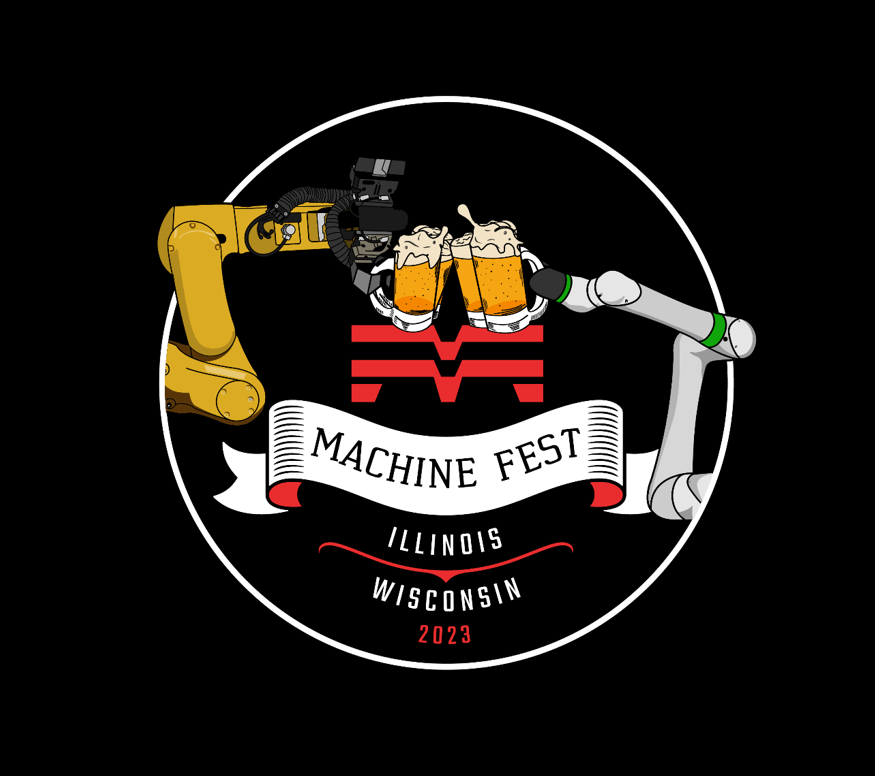 Machine Fest 2023 – Open House Event
Turning the Spindles & Tables
See the world's most advanced CNC machines, more than 15 live demonstrations, more than 20 industry vendors, and speak with Methods experts at our Chicago-area location.
"The pace of growth we're seeing in our region combined with the expansion of our products and services portfolios makes this an exciting time to welcome manufacturers from all industries to Gilberts," said Mike James, Methods' General Manager for Illinois and Wisconsin
---
More than Machines – Solutions
That's what we do. Discover new ways to reduce downtime, increase throughput, and achieve closer tolerances. That's the Methods difference.
Insights
Industry leaders will be hosting multiple technical seminars and sharing best practices.
Demonstrations
Individual product demonstrations over the two days.
Solutions
Speak with our experts about automation and other production applications.
---
More than 20 Machines and Automation Solutions on Display
Automation
FANUC Robodrill Job Shop Cell (LR Mate)
CRX Collaborative Cart for Mobile Automation
RoboJob Cell, Loading Nakamura-Tome WY100
FANUC M710 Robot on a Rail Serving Multiple Nakamura-Tome Turning Machines
Erowa Automated Pallet Changing System on OKK 5-Axis VMC
Yasda PX30i w/ 33 Pallet Changing System
Machine Tools
FANUC C400iC RoboCut EDM
FANUC C600iC RoboCut EDM
FANUC D21MiB5-10K-ADV RoboDrill
FANUC D21LiB5+10K-ADV RoboDrill (Plus Control)
FANUC D21MiB5-24K ADV RoboDrill  (Häberle 5-Axis Table)
FANUC D21SiB5-10K-ADV RoboDrill (Job Shop Cell – Integrated Fanuc LR Mate Robot)
FANUC D21SiB5-24K-ADV RoboDrill
Kiwa KH4500KAI – 400-500mm Horizontal Machining Center
Methods MB650U – Bridge Style 5-Axis Vertical Machining Center
Methods MV-800H – 30×20 Vertical Machining Center
Nakamura-Tome AS200MY – 3-Axis Turning Center w/Y-Axis
Nakamura-Tome SC100X2- 4-Axis Turning Center w/Unique Superimposed Machining
between Left and Right Spindle
Nakamura-Tome SC-300iiL- 3-Axis Turning Center
w/ Programmable Steady Rest

Nakamura-Tome  MX-100 –  High Precision B-Axis Multitasking Machine with Lower Turret and Dual Opposing Spindles
Nakamura-Tome NTJ-100 –  High Precision B-Axis Multitasking Machine with Dual Opposing Spindles
Nakamura-Tome NTY3-150 – 3 Turret / 3 Y-Axis Multitasking Machine
Nakamura-Tome WY100  – 2 Turret / 2 Y-Axis Multitasking Machine, Dual Opposed Spindles
OKK HMC500 – 500mm Horizontal Machining Center
OKK VC-X500 5-Axis Vertical Machining Center w/Erowa Pallet System Integration
Yasda PX-30i – 5-Axis High Precision Vertical Machining Center w/ 33 Station Pallet Changer
Yasda YBM640 – High Precision Mold & Die Spec'd Vertical Machining Center
Weiler E50 – Powerful Conversational CNC Universal Lathe for Large Diameters and Lengths
Beamer Laser Marking
4 Seminars Daily
New showings from Mastercam, Hexagon/ESPIRIT, Caron Engineering, and BK Micro
Meet with Tooling, Workholding, and Accessories Providers
In addition to the Methods team, meet with our fantastic partners from the following providers.