Customer Testimonial: Tempco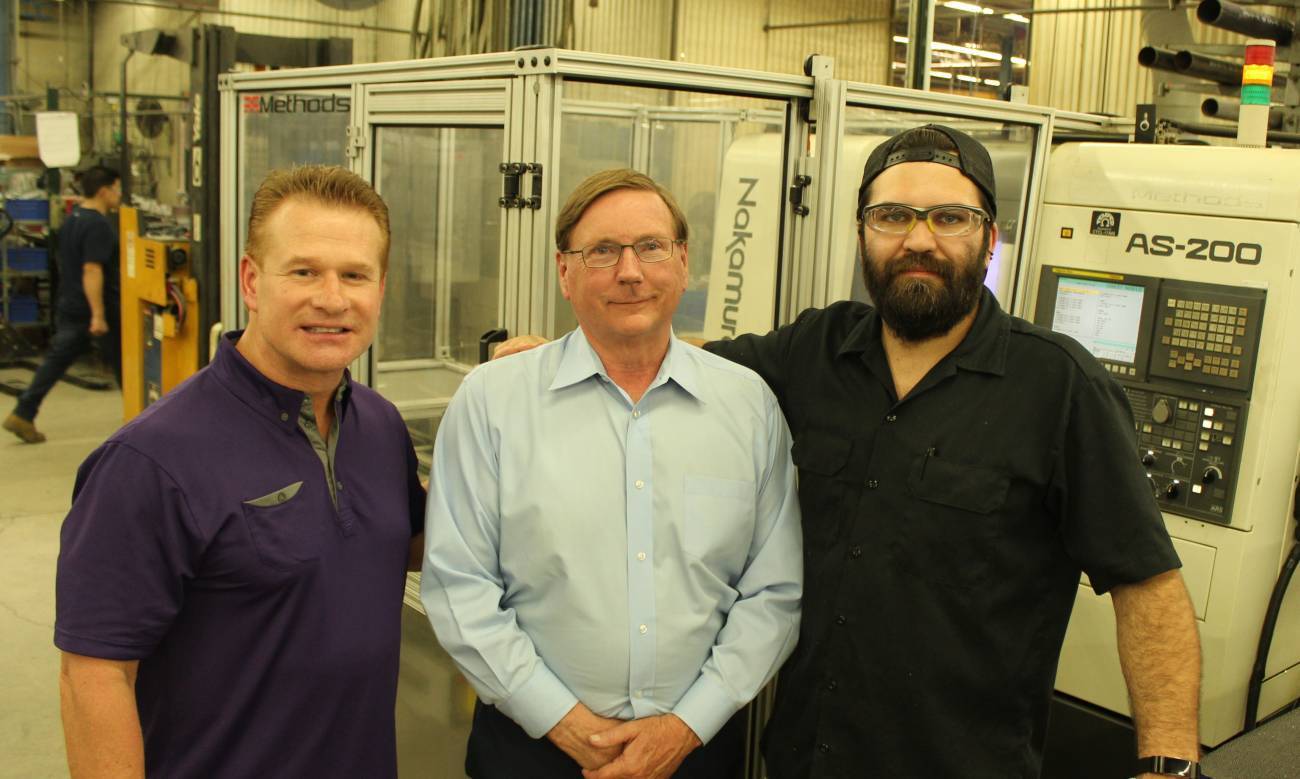 Tempco Electric Heater Corporation in Wood Dale, IL has serviced parts for countless industries since being founded in 1972. From Aerospace to Plastics, Automotive, Food & Beverage, Medical, Chemical Processing & beyond. Chances are, if it has a heater, Tempco has seen it. The man at the center of it all is Matt Mayfield, the machine shop manager. We sat down with Matt to discuss his company's decision to integrate automation with their Nakamura-Tome AS200.
Matt explained that Fermin Adames, Tempco's president, attended one of Methods Chicago's hard milling demonstrations at our technical center where he witnessed a demonstration on a Nakamura-Tome AS200. Matt says Fermin was, "At the right place at the right time." They had been looking to upgrade from an older machine and the Nakamura was "a perfect fit".
As a first time user of automation, Methods was curious to see how Tempco's day-to-day production schedule has been impacted. "I would say it makes it easier." says Matt. "It definitely cuts down a lot of movement of material"
Matt went on to explain how Tempco's Nakamura-Tome AS200 turns out, on average, 7,000 to 10,000 parts per year. He disclosed how their previous procedure involved stocking, then bringing the part back to the machine shop to be machined, which equated to much stock movement and touch time. Since adding their automation cell over two years ago, they have seen a sharp decline in both stock movement and touch time and are able to make parts to order for their various clients.
Bringing in automation has allowed Tempco to be able to focus their energies elsewhere, letting their Nakamura-Tome AS200 run unattended, assisted by their automation cell. Being a one shift operation, they are able to utilize non-working hours with their automation cell running unaccompanied by an operator. "We'll load up the conveyer before we leave and come in the next morning to a bunch of good parts".
Once the order was placed, Methods was given parts to turnkey. Methods application engineers worked hand in hand with Matt and his staff to discuss tooling and parts requirements for the operation. "Turnkey process for us was great," Matt recounted "We had Methods do a turnkey on a part for us, and we saw right off the bat a 50% reduction in cycle time" said Matt, comparing his AS200 to a competitor's machine. "Everything met or exceeded our expectations".
We were interested to figure out what the learning curve was for a company that had no prior experience with automation was like. "Really easy," Matt said. "Methods did a great job with the integration of the robot on the AS200. The training that they provided was really good. There was a very small learning curve."
The idea of bringing in new technology and equipment can be unnerving for some shop owners and managers. Matt and the staff at Tempco were no different. "Honestly, going into it, I was scared" he admitted. "I thought it was going to be really hard." But Methods applications engineers were there every step of the way, training and educating Matt and his staff on how to operate and troubleshoot their new automation cell.
Looking at Matt and Tempco's story, it's evident to see the benefits that integrating automation has had for their shop. It's helped reduce cycle time, allowed them to run their machines unattended and has increased overall productivity gains. We asked Matt if there was anything he would say to a shop owner or manager that was on the fence about integrating automation due to their belief that it is only beneficial for long run jobs. Matt said, "Come to my shop and take a look at what we're doing. My average run on my machine is 5 pieces."
We ended our discussion with Matt by asking if there was anything that he wished he knew before going through the automation turnkey process with Methods. "I wish I had known how easy it was going to be going into it," Matt stated. "Then I wouldn't have been so worried."