METHODS MACHINE TOOLS HOLDS RIBBON CUTTING, TOURS AT NEW MEMPHIS TECHNOLOGY CENTER.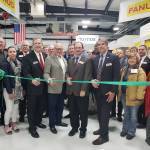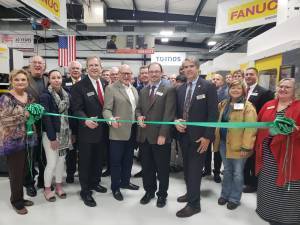 Methods Machine Tools, Inc., North America's foremost supplier of leading-edge precision machine tools and automation, held a Ribbon Cutting Ceremony to announce the opening of its new state-of-the-art, 7,000 sq. ft. Memphis Technology Center at 6700 Fletcher Creek Cove in Memphis, Tennessee. The Ribbon Cutting took place on November 14th, 2018 and included tours of the new facility, and was attended by manufacturing professionals, local officials and community representatives.
Representatives from the Bartlett Area Chamber of Commerce and the Greater Memphis Medical Device Council were on hand to welcome Methods to the area. Key executives from Methods and some members of the company's Board of Directors also participated in the event. Customers and attendees had the opportunity to speak with Methods' application and engineering personnel during the open tour of the new facility. A full complement of the latest manufacturing technology, including new automation solutions were showcased during the tours.
Methods offers the most advanced, optimal technology for each machining discipline or class. Machine tool partners include Nakamura-Tome, Yasda, FANUC, KIWA-Japan and most recently, Niigata Machine Techno. EDM products include FANUC Wire EDM and Ocean Technologies Co., Ltd. Additional partners include Tornos, Swiss manufacturer of automatic turning machines, and MarkForged-3D printing solutions. For measurement and inspection solutions, Methods offers Digital Optical Comparators from VISIONx Inc.